Quantitative Real-Time PCR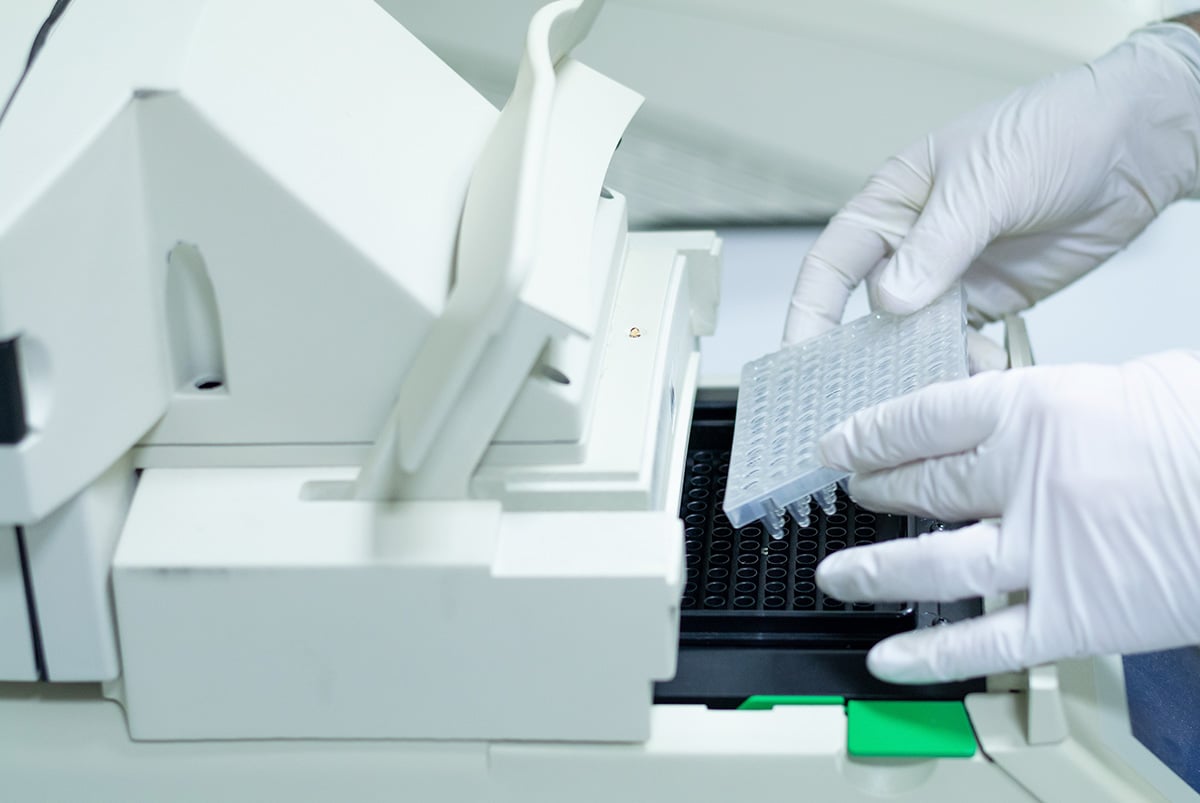 Highly Sensitive Genetic Analysis
Quantitative PCR, also known as qPCR, is a powerful molecular biology technique that accurately quantifies the expression of genes present in a sample. Champions uses qPCR for gene expression analysis and genetic profiling in preclinical and clinical studies.
High sensitivity and specificity for reliable results

Fast and accurate analysis to fit your timelines

Expert scientists and high-quality data to advance your preclinical research
Powerful Gene Analysis for Preclinical and Clinical Studies
qPCR is a powerful tool used in oncology research to analyze and measure gene expression levels. By specifically targeting and amplifying the RNA of interest, qPCR allows for the accurate quantification of gene expression and mutations in tumor samples.
At Champions, we use qPCR in preclinical studies to measure the effectiveness of your test agent on the abundance of specific genes, identify genetic variations and mutations associated with diseases, and identify targetable biomarkers.
With its high sensitivity, specificity, and speed, qPCR can be used as an exploratory endpoint in clinical research to monitor therapy response and predict patient outcomes.