Co-Culture assays in oncology research are used to obtain a better understanding of the interaction between cancer cells and the immune system in the tumor microenvironment and to determine how that environment plays a role through cellular interactions, cytokines and growth factors. Historically, 2D monolayer cultures have been used in cancer research in vitro due to their high cell viability and ease of development, however, they lack the 3D microenvironment of the tissue itself. 3D co-culture assays support cross talk between multiple cell types and can mimic specific mechanisms shown in the tumor microenvironment.
Many of our Ex Vivo Co-Culture assays have been developed to utilize our well-characterized PDX tumor bank models to drive this ex vivo system in combination with defined or mixed populations of allogeneic or autologous immune cells.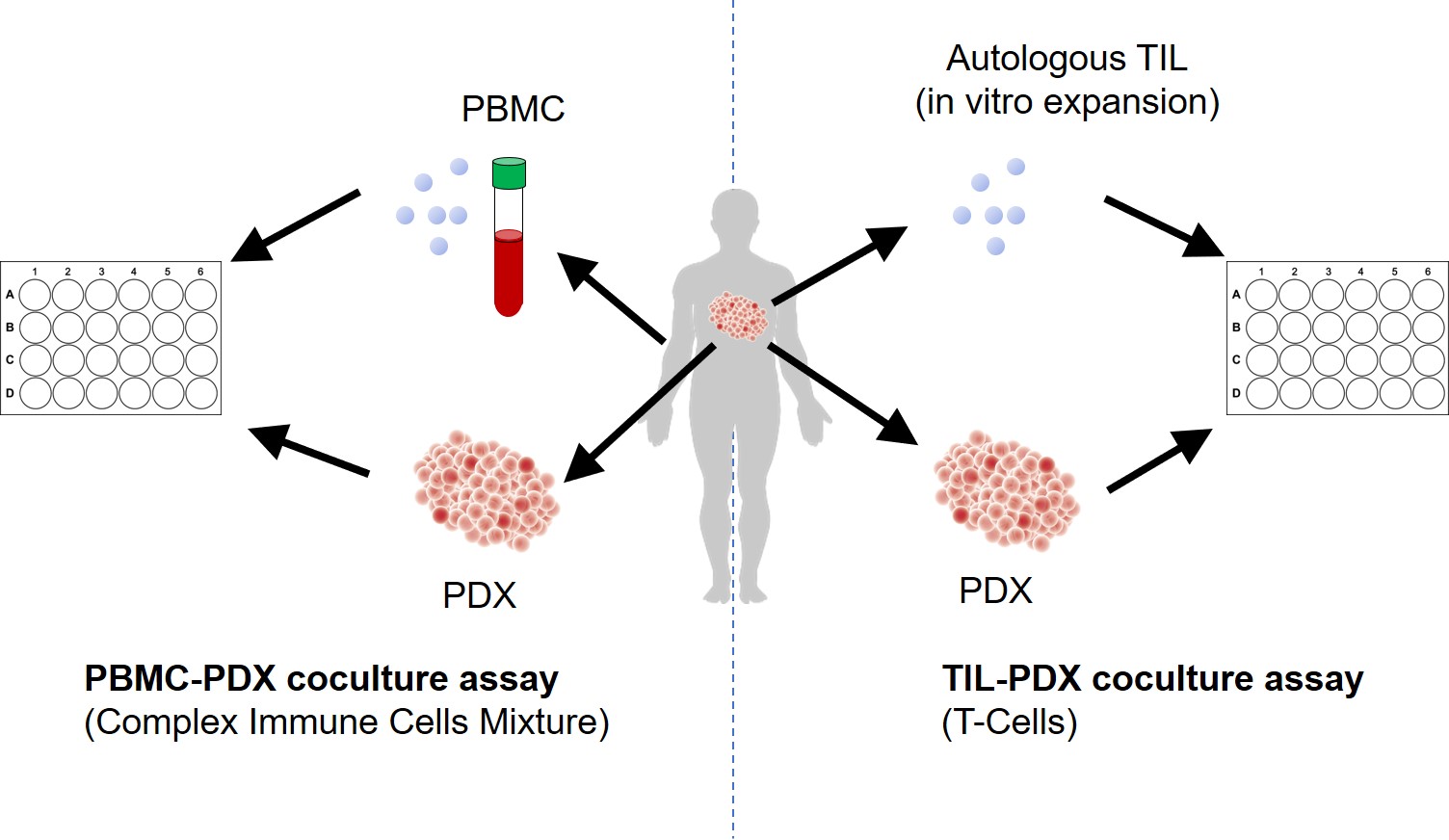 Different types of Ex Vivo Co-Culture assays can be developed at Champions Oncology to mimic the tumor microenvironment inside a patient.