Histology & Immunohistochemistr

y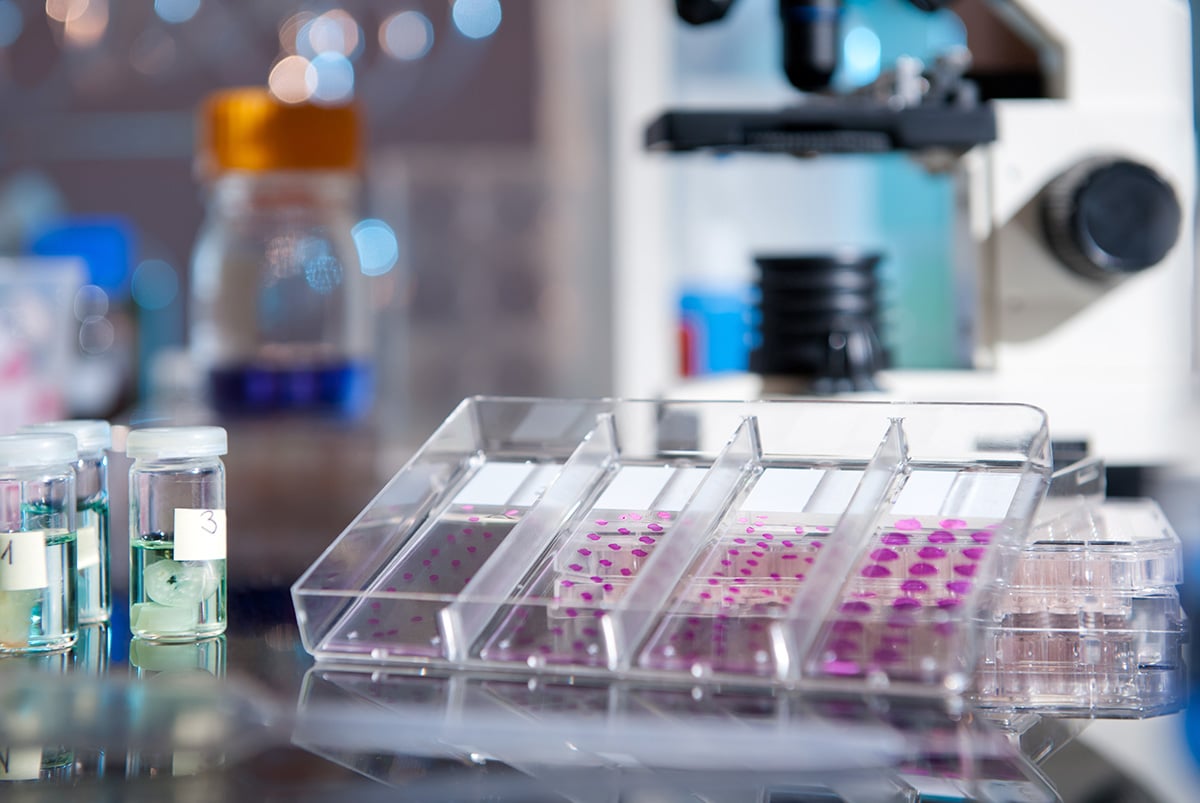 Custom Developed Histology & IHC Services
Champions leads the industry in pathology expertise and innovative automated technology providing you with the highest quality results. As an endpoint for both preclinical and clinical studies, Champions' dedicated laboratories are fully equipped to support the entire sample lifecycle, including collection, processing, storage, staining for histology analysis, imaging, and specialized scoring by a board-certified pathologist; allowing the ability to process and store samples for histology, and IHC, as well as create custom tumor microarrays (TMAs).
Expertise in preclinical sample analysis, including complex sample analysis needed for PDX models

GCLP-compliant clinical sample preparation and analysis

Over 200 custom developed protocols and fully optimized antibodies for research
Confidently Select TumorGraft® Models through Specialized IHC
Champions provides standard and custom grossing, FFPE generation, H&E staining, marker optimization for IHC, scoring by board-certified pathologists, slide digitization and automation, and TMA creation and analysis (organized by indication and collated from over 800 well-characterized TumorGraft models) for target expression evaluation.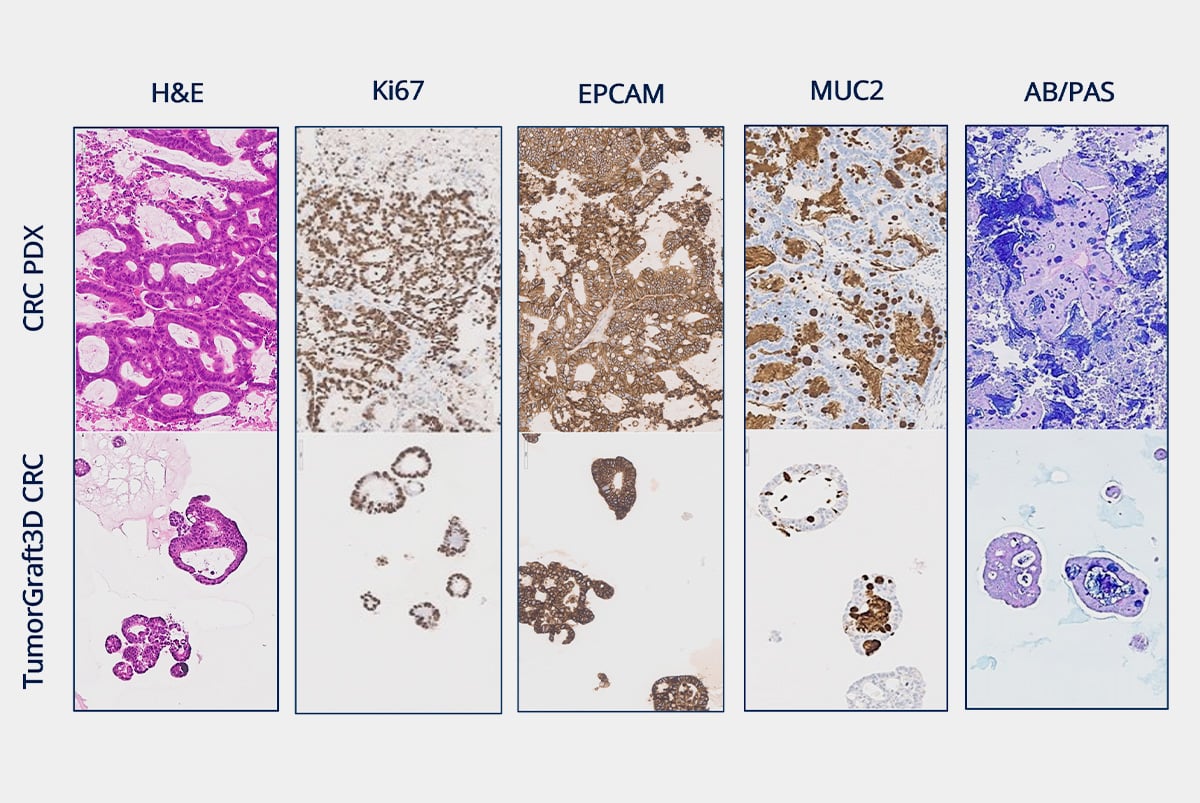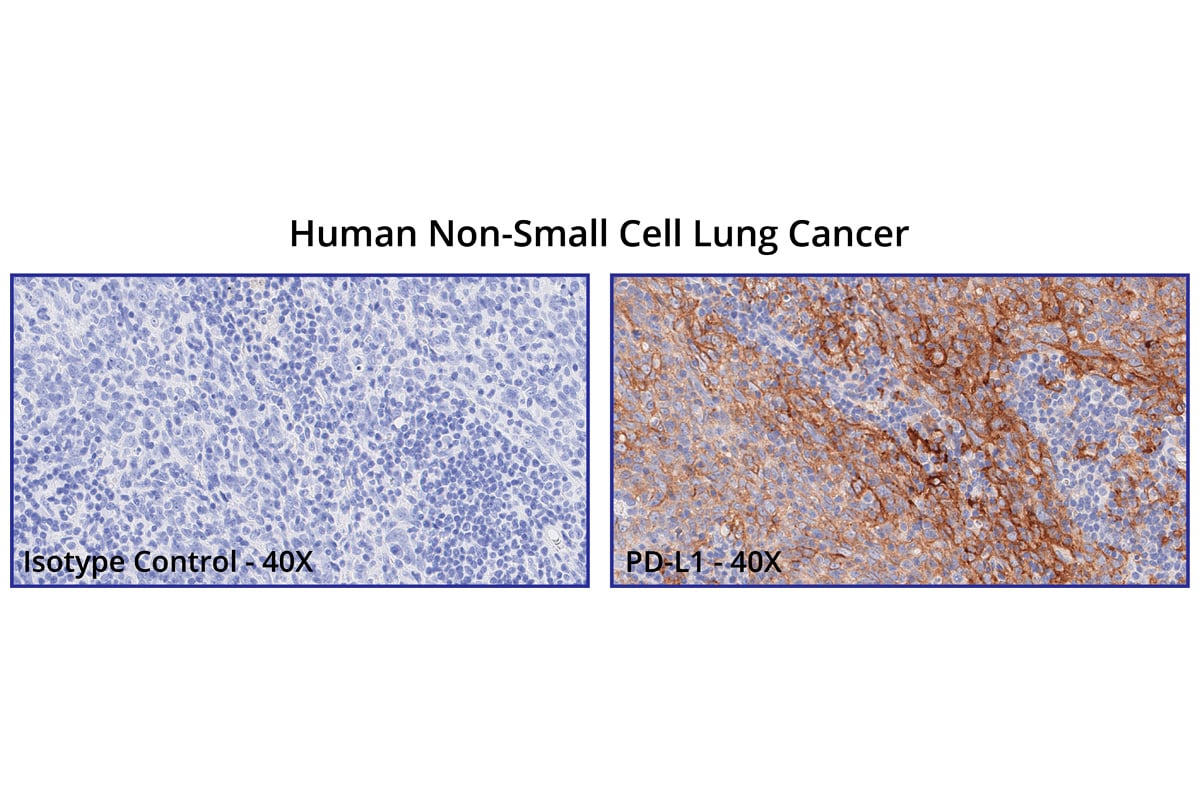 Evaluate Target Expression in Clinical Patient Samples
Champions is GCLP-Compliant in all of our clinical Histology & IHC specialty testing services. This added level of compliance leads to additional scientific rigor and gives you high-quality results to drive clinical trial success.
In addition, we have received CLIA certification, 21D2030870, which gives our laboratory the ability to perform PD-L1 Immunohistochemistry (IHC) testing on human tissues and cells from clinical trials.
Champions' histology and immunohistochemistry services are custom-developed and fully optimized to meet your needs in preclinical research. Champions leads the industry in pathology expertise and innovative automated technology that provides you with the highest quality endpoints complimentary to in vivo and ex vivo study results.

Immunohistochemistry (IHC) is a key technique used in molecular pathology that involves staining tissue sections with molecular markers and evaluating staining patterns that may correspond to different tumor stages or other disease pathologies.
As IHC staining and imaging techniques have improved, quantitative IHC protocols have been developed and have improved the rigor of data collected from tissue specimens.

The human epidermal growth factor receptor-2 (HER2) is a membrane protein with intracellular tyrosine kinase activity that regulates cell growth, proliferation, adhesion, and migration. HER2 overexpression is not only found in breast cancer, but also appears in other cancer types, including gastric, ovarian, uterine serous endometrial carcinoma, uterine cervix, colon, bladder, esophageal, head and neck, and lung cancers.
Due to the expanded HER2-targeted therapeutic options, an accurate assessment of HER2 status is critical for optimal recruitment of patients with HER2-positive breast cancer.