Industry Leader in Complex Flow Cytometry Solutions
Flow Cytometry is a powerful analytical tool to evaluate, assess, and quantify complex responses and critical phenotypical changes. With significant advances in the development of drugs modulating the immune system, Champions' preclinical and clinical flow cytometry services are implemented using fully optimized, validated, and GCLP-compliant panels, developed to be efficiently customizable to meet your needs:
Champions offers full custom development of multi-parameter panels, suitable for multi-site harmonization to support global clinical trials

Industry best timelines featuring expedited development and optimization to meet your milestones

Operational expertise with quality assurance and GCLP regulatory compliance for preclinical and clinical research

Ideally positioned to provide meaningful insights for your preclinical studies and support exploratory and secondary endpoints for global clinical trials
Advanced Preclinical Flow Cytometry with Custom Panel Development
Champions uses flow cytometry in most preclinical oncology studies for the purposes of characterizing tumors, and quantitatively measuring relevant phenotypical changes associated with drug responses in immune-competent models.
We offer advanced preclinical flow cytometry services and provide our standard developed panels or transfer and validate your assays through robust bridging studies, as well as design and execute customized assays to meet your specific needs.
Champions has expertise in several sample types as well as experience working with different species, such as mice, rats, rabbits, non-human primate (NHP) and human samples.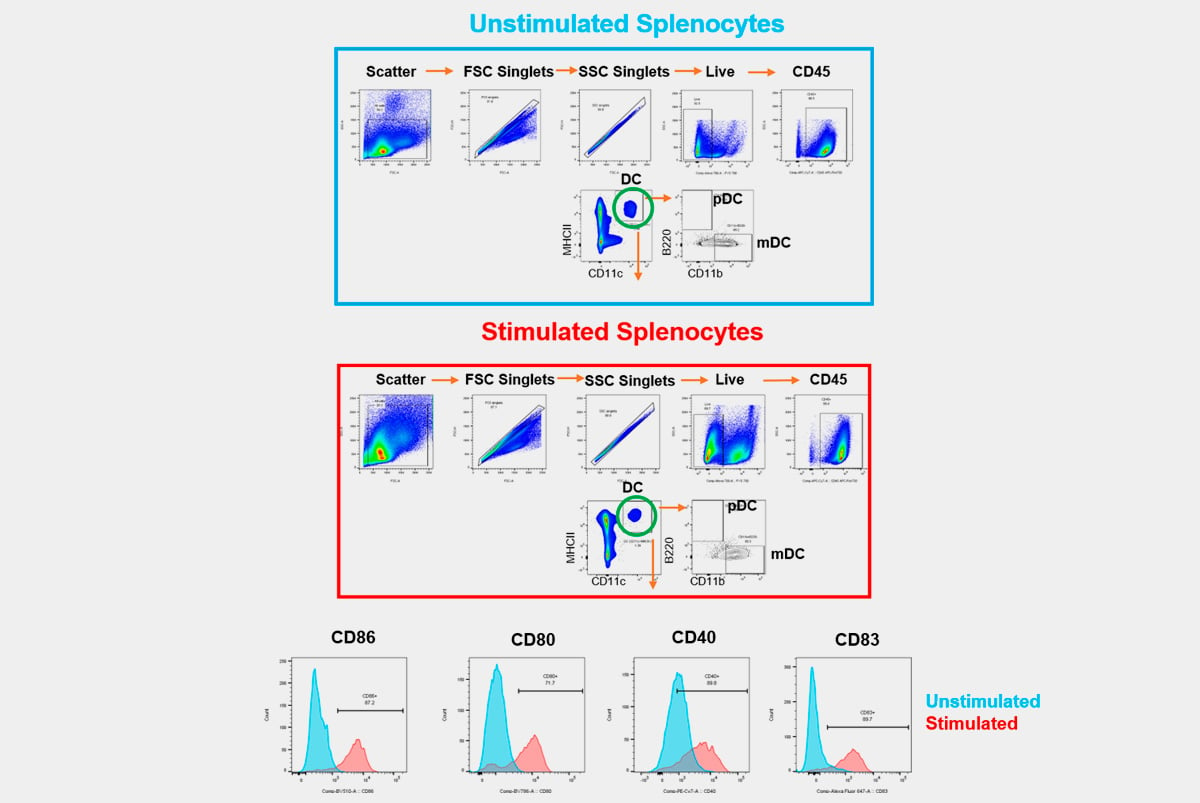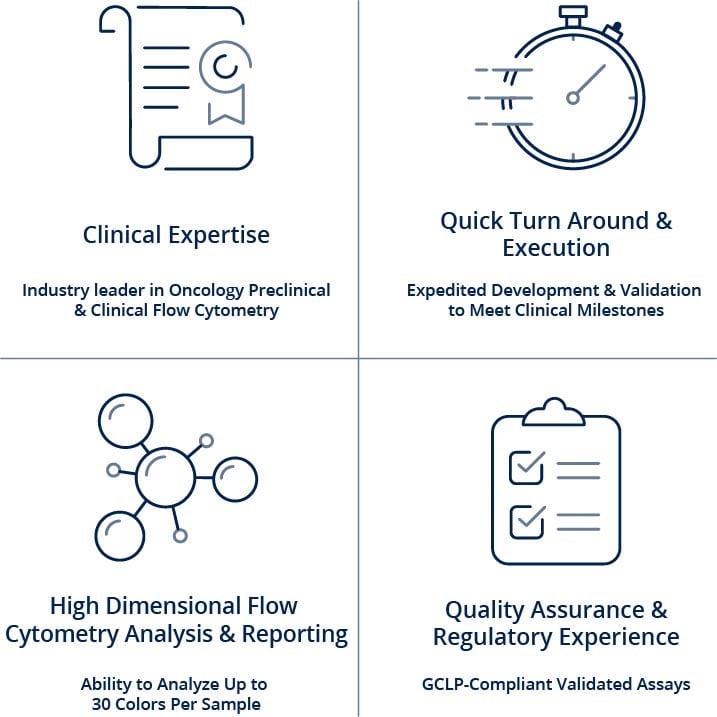 High-Complexity Flow Cytometry for Clinical Specialty Testing
Champions' GCLP-compliant clinical flow cytometry services are implemented using fully optimized and validated human panels developed to be customizable to meet your clinical trial needs.
We understand that every flow cytometry assay is unique, and therefore, we offer custom assay development and fit-for-purpose validation to suit our clients' needs. Champions is a leader in high dimensional flow cytometry and knows how important receiving high-quality, reproducible data is to you – we do our best to do it right, with scientific integrity.
Champions leads the industry in clinical flow cytometry expertise and innovative technology and will provide you with the highest quality, complex computational results with the ability to interrogate up to 30 parameters on each individual cell simultaneously within every patient sample.
The use of clinical flow cytometry has transformed diagnostics for cancer, autoimmune diseases, and immunodeficiencies. Current clinical flow cytometry protocols also have diagnostic applications for bone marrow and organ transplantation, stem cell therapy, and infectious diseases. Here we outline the benefits of using flow cytometry-based protocols in the clinic, and we also address challenges and opportunities unique to this technology.

In vivo models for numerous diseases and conditions have endpoints that have involved animals being falling ill or dying. As researchers, we have sought to use animal models in more humane and practical ways using surrogate endpoints that have been developed to prevent animals from suffering while still providing critical research data. Flow cytometry has been instrumental in these advances.

Immunotherapies are focused on strategies that alter immune responses, using antibodies that bind to receptors on different immune cell subsets to activate or suppress immune cell function. As such, it was necessary to develop assays that assess the functional and biological effect of a therapeutic on its target. When incorporated into high-parameter flow cytometry panels, receptor occupancy assay can simultaneously evaluate receptor expression and drug occupancy on defined cell subsets, to provide functional effects and safety information.