Clinical Sample Collection Kits & Logistics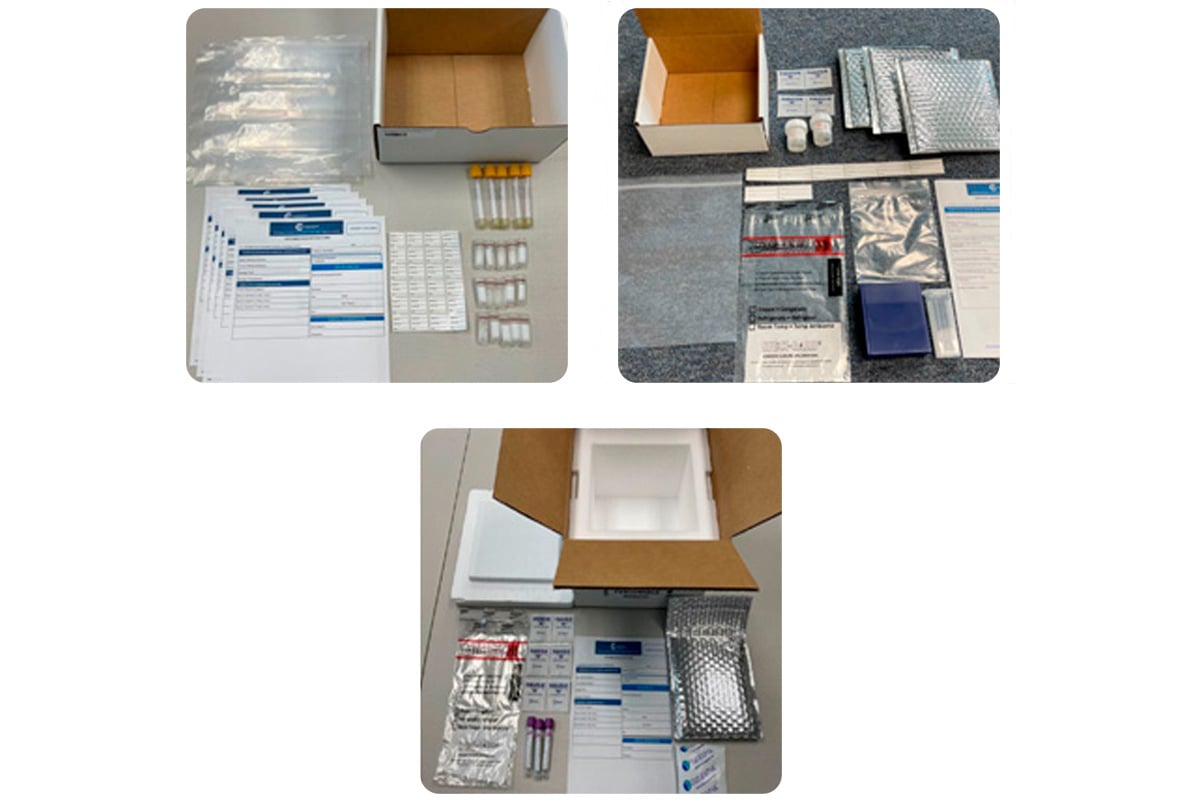 Convenient Preparation of Sample Collection Kits
In addition to providing expert specialty testing and data analysis, Champions also creates custom test kits for your clinical trial.
We leverage our experience to work with you throughout the development and validation stages to include the best tube types and reagents in each kit

Streamline efforts to ensure your clinical sites have up-to-date inventory for each patient sample collected

Maintain constant communication between each clinical site and our clinical specialty testing laboratories
Clinical Site Training to Ensure Consistency
Champions understands that transferring protocols for sample collection is critical to obtaining high-quality data in your clinical trial. Champions also offers onsite face-to-face clinical site training as a service upon request.
We want to guarantee your samples are collected properly and consistently from the first patient to the last, as the data you receive is only as good as the sample collected initially.
Our expert team will train your clinical sites globally to ensure that each sample collected follows the proper applicable collection protocol and that the kit is prepared and shipped according to standard operating procedures.