Champions Oncology's ex vivo AML co-culture platform for Immuno-Oncology therapeutic testing
Champions Oncology has launched an innovative new platform enabling Acute Myeloid Leukemia (AML) researchers the ability to better understand their therapeutic mechanism of action. The Autologous AML Platform is an ex vivo co-culture assay developed and optimized to interrogate the responses of your immuno-oncology drugs in only 4 days using primary patient specimens.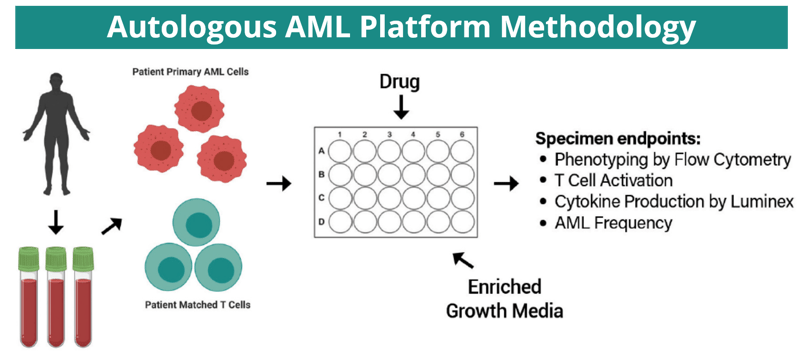 The scientific endpoints of this platform are: Phenotyping by Flow Cytometry, T cell Activation, AML Cell frequency and supernatant cytokine assessment by Luminex. This platform has shown that over the course up to 10 days, the AML cells are surviving and the T Cells are expanding in culture. Also, Champions' scientists are able to detect activation and exhaustion T cell markers by flow cytometry.