Cell Line Panel VitroScreen
Continuously Enrolling In Vitro Screening Platform
These 100 well-characterized human cancer cell lines from various disease types can be used in assessing therapeutic efficacy and potency when using Champions' high-throughput in vitro screening platform.
This large panel of human cell lines includes both adherent and non-adherent cell lines of various cancer types that have been characterized with NGS data and response to Standard of Care drugs (data available in Lumin)
Representative Standard of Care dose responses in both HCT116 (a human CRC cell line) and A549 (a human lung cancer cell line) are shown below:
100 Cell Line Panel VitroScreen - Cancer Types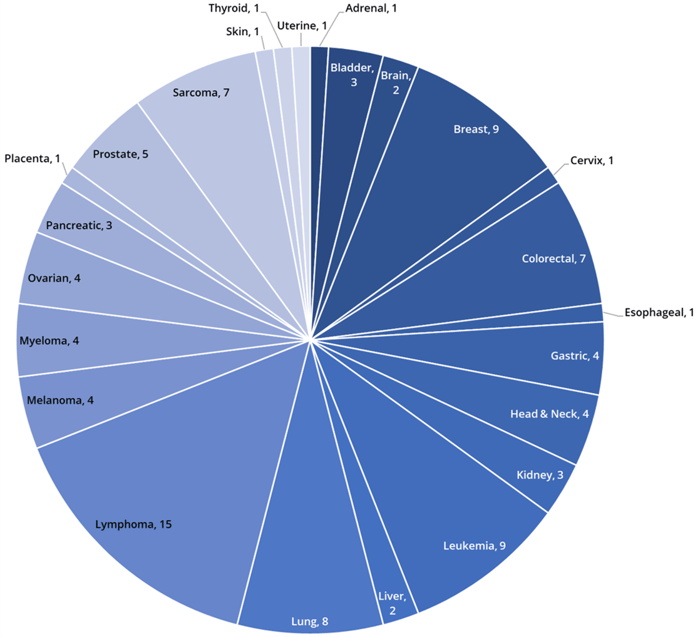 Standard of Care Responses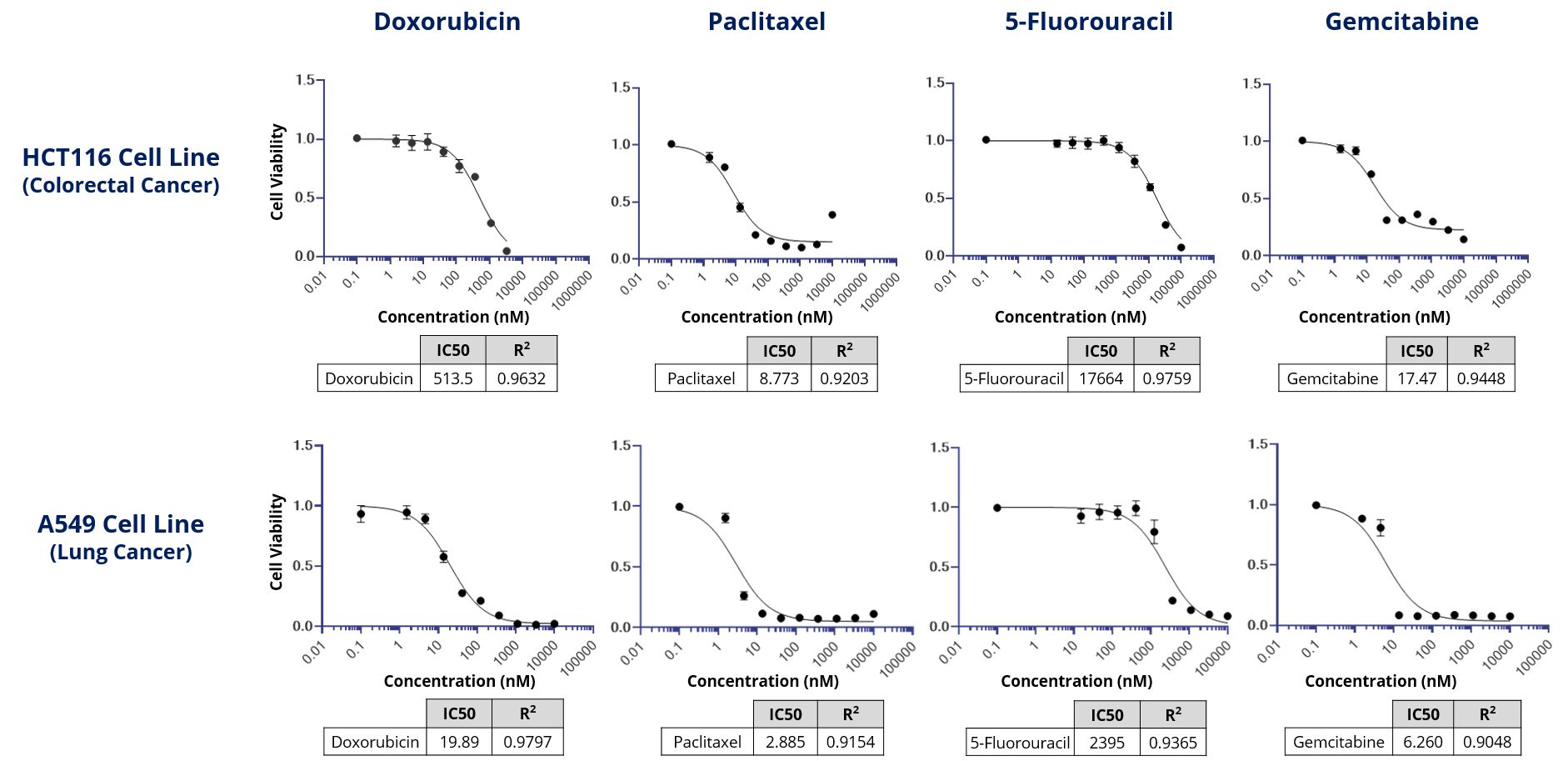 Highlights of the Cell Panel VitroScreen:
Cost-effective, rapid, and large-scale human cell line screening
100 human cancer cell lines are pre-selected from Champions bank.
VitroScreen platform readout: Cell Viability by CellTiter-Glo®.
Additional Optional Analyses: Secreted Cytokine assessment by Luminex.
Request More Information About the Cell Panel VitroScreen