Lumin Workspaces allows users to use custom code to interrogate and analyze Champions' bioinformatics datasets and public access datasets in a secure collaborative environment.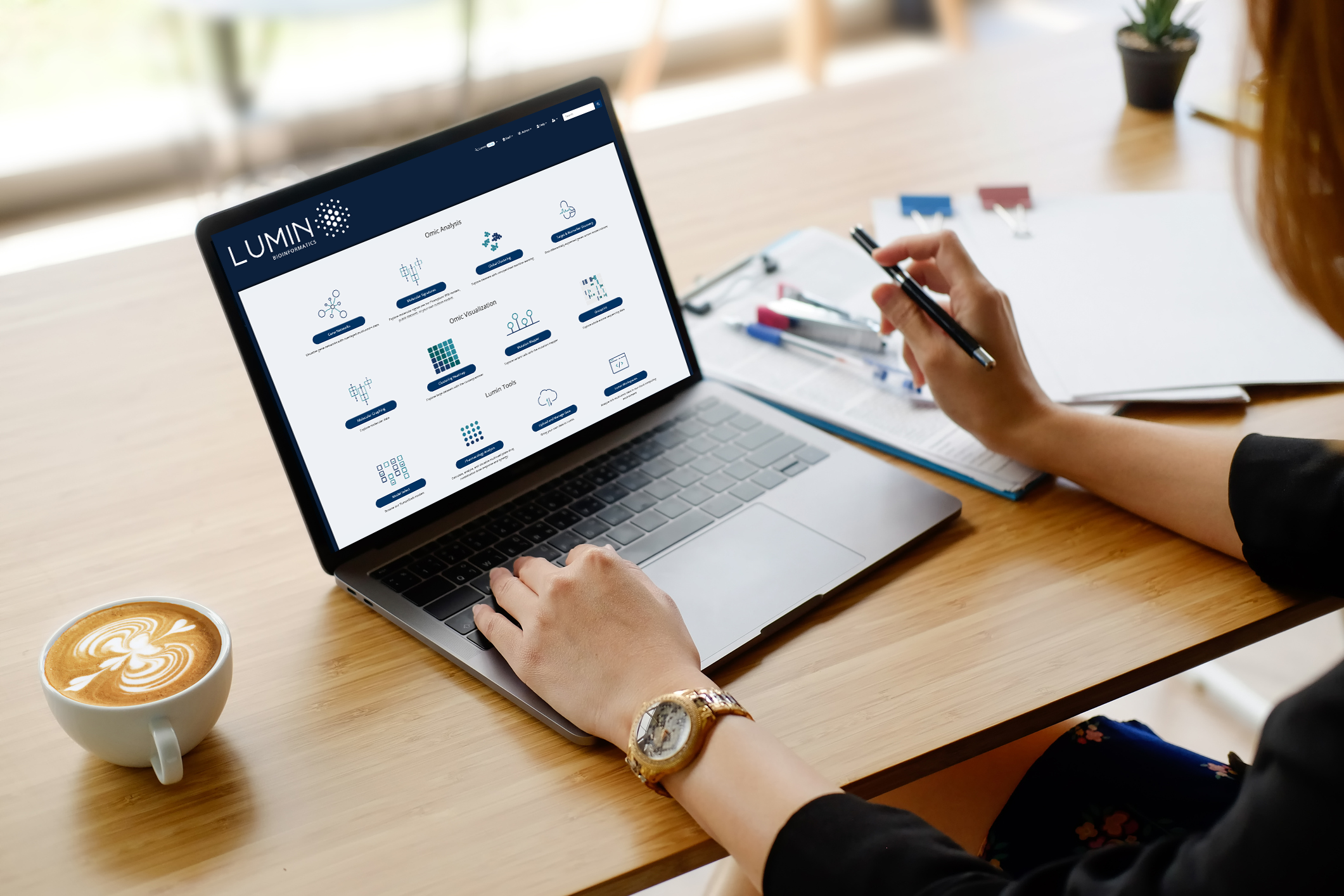 Lumin Workspaces Features:

Unique Dataset Access
Workspaces gives you access to Champions' proprietary multi-omic datasets, publicly curated datasets, and more.

Utilize pre-built templates or bring your own code (R or Python) to interrogate and visualize multi-omics data.

Our secure cloud-based environment keeps all your data secure, protected, and accessible anywhere you go.

Collaboration/
Shareability
Share Workspace analysis directly with your team in Lumin Bioinformatics.

Bioinformatics consulting is available to further propel your research. Analysis can be delivered directly in Workspaces.

Explore interactive results and produce publication-ready figures from Workspaces using your Lumin Bioinformatics license for a more personalized visualization experience.
Request Access Now to Lumin Workspaces
A Solution that Works for You
Lumin Workspaces can be used by all scientists, novice or expert, to help you interrogate your hypotheses and ultimately generate the answers you need. Learn how you can use Workspaces in your bioinformatics workflow: