Accelerating Biomarker Discovery
Lumin Validate is Champions' revolutionary new platform aiding researchers in accelerating biomarker discovery. Lumin Validate supports the validation of your biomarker hypothesis in less than 8 weeks by leveraging the Lumin Bioinformatics architecture to identify potential leads and then design a targeted siRNA ex vivo system to perform functional testing using Champions' PDX models.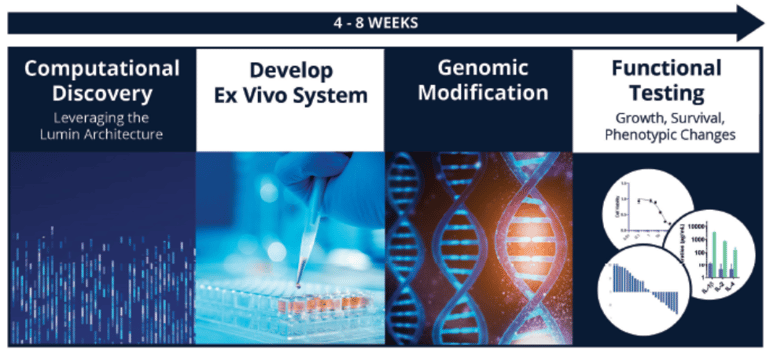 Interested in learning more about Lumin Validate?
Reach out to learn more about our accelerated biomarker discovery platform and how you can start revealing the power of your data.