The Lumin Analytic Engine
A proprietary computational engine driving Lumin Bioinformatics & Champions' Therapeutic Discovery
Champions' Lumin Analytic Engine overcomes the current gaps in publicly available datasets, while also providing a greater depth in characterization.
Tens of thousands of datasets are available in the Lumin Analytic Engine, incorporating:
Clinical Responses
In vivo Responses
Survival
Patient Metadata Profiles
Tumor Phenotypes
Molecular Profiles - Phospho-proteomics, Quantitative proteomics, WES, RNAseq, Copy Number Variations (CNVs)
Advanced analytics and visualizations applied to this dataset propel a deep understanding of Tumor Cell Biology deriving novel insights into novel tumor drivers, survival liabilities, and resistance mechanisms.

Identify Novel Targets & Biomarkers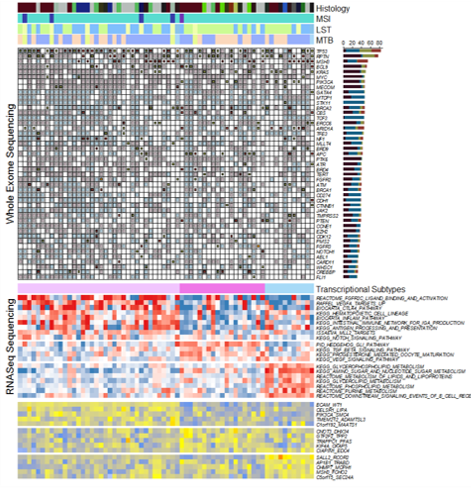 Using data from relevant patient our engine combines multimodal analyses to derive insights:
Geneset Enrichment

Pathway Activity

Molecular Cohort Analyses

Multivariate Correlations

Functional Genomics

Local Discovery Structure Learning Algorithms
Interested in Lumin Bioinformatics Software?
Request a demo to learn more about our new innovative bioinformatics platform and how you can start revealing more from your data.