Discovery Testing Platforms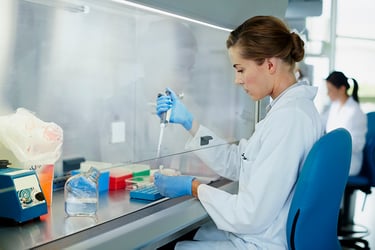 Discovery Research and Development Testing Platforms
Champions Oncology in vivo testing solutions include a range of product offerings and services for the preclinical assessment of novel anticancer agents in order to help guide drug development decisions and aid clinical trial design.
We have a large bank of human cancer cell lines to evaluate tumor growth inhibition, as well as syngeneic models for the evaluation of immune-oncology agents.
Champions Oncology has a wide selection of ex vivo services to allow for high throughput screening of therapeutics, including co-culture with relevant human immune cells in order to de-risk in vivo studies.
Champions Oncology discovery research and development solutions allow you to answer key questions about the activity of compounds in development, their suitability as single or combination drugs, what cancer indications respond to your agents and which biomarkers can be used for clinical patient stratification.
If you have any questions about any of our discovery research and development studies or would like to request a quote or partner with us, visit our contact us page.