Data Analysis & Management
In order to properly analyze high dimensional flow cytometry data, it requires an expert. Champions Oncology has a team of highly qualified PhD flow cytometrists with the expertise in oncology modeling as well as phenotypic analysis to ensure your data is reliable and scientifically relevant to your clinical trial. We work with you to define reportables for each flow cytometry panel that was developed and validated and ensure the data is reported in a format that meets your teams' needs, whether that be QC'ed excel spreadsheets, a final study report, an audited report, or even files compliant with other software tools which allows for combination of study data in a manageable process. When working with Champions Oncology, you will always receive your raw data files (.fcs files), a gating strategy and the final formatted data according to your specifications when your study is completed.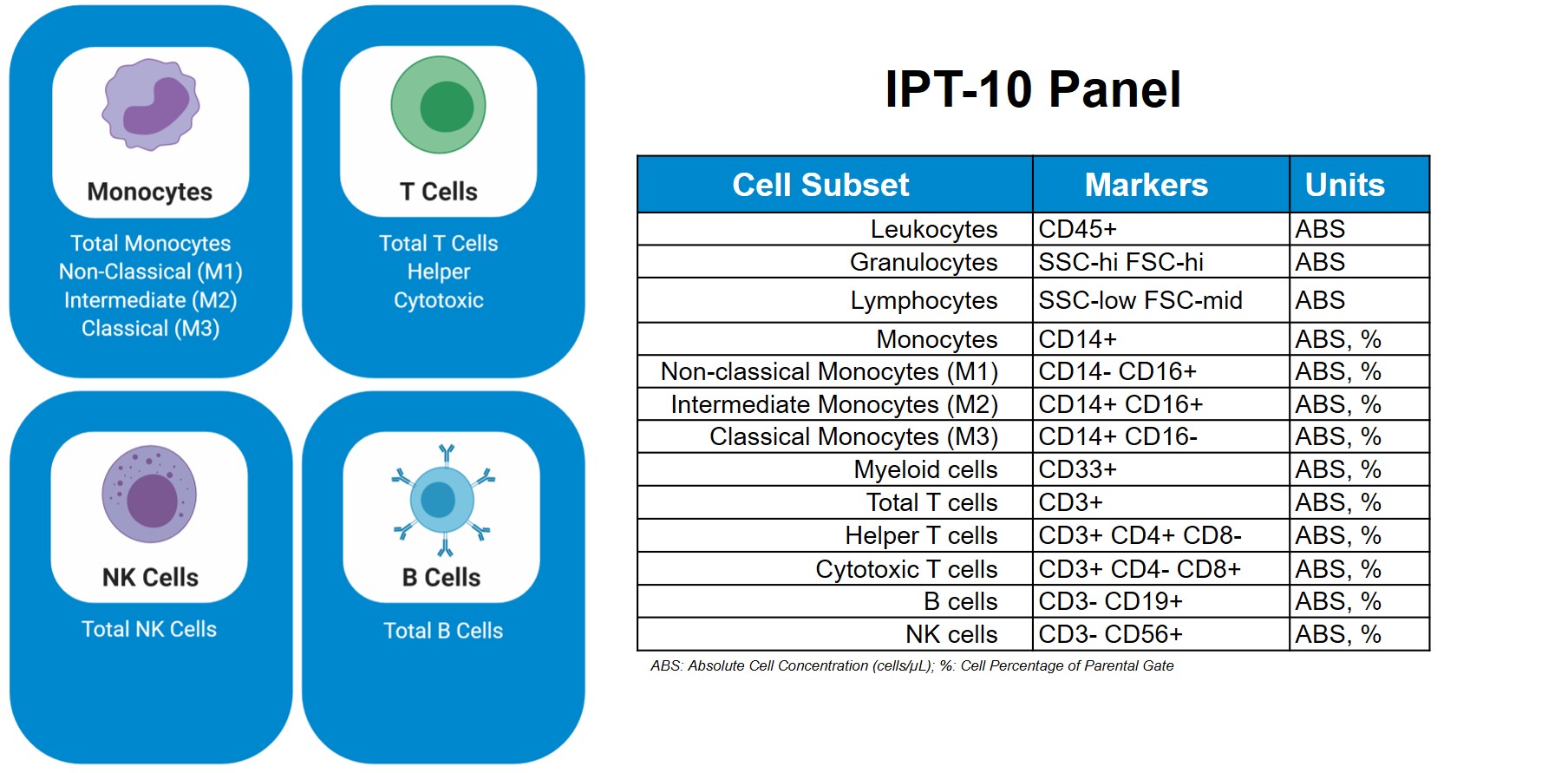 An example of data reportables designated from our Human IPT10 Immunophenotyping Panel


Champions Oncology works with your company's transfer procedures to ensure your data is transferred to you in the most secure process. High dimensional flow cytometry data files are very large in size and require specialized transfer and storage space for each clinical study. We partner with you to ensure that this process is flawless and that your data is delivered to you on-time, every time.