Clinical Plate-based Assays
Champions Oncology has clinical expertise in multiplexing immunoassays using either Luminex or ELISA platforms, to evaluate changes in protein expression throughout your clinical trial. We can use these GCLP-compliant platforms to evaluate cell function, establish a mechanism of action or even determine pharmacodynamics of a response to therapeutic in patient samples.
Champions offers evaluation on serum, plasma, or cell supernatant patient sample types and accepts fresh or frozen samples throughout the life cycle of your clinical trial. Champions prides ourselves on our scientific rigor and validation of each assay, therefore, all of our plate-based assay instrumentation is GCLP-compliant and our analysis software is 21 CFR Part 11 compliant.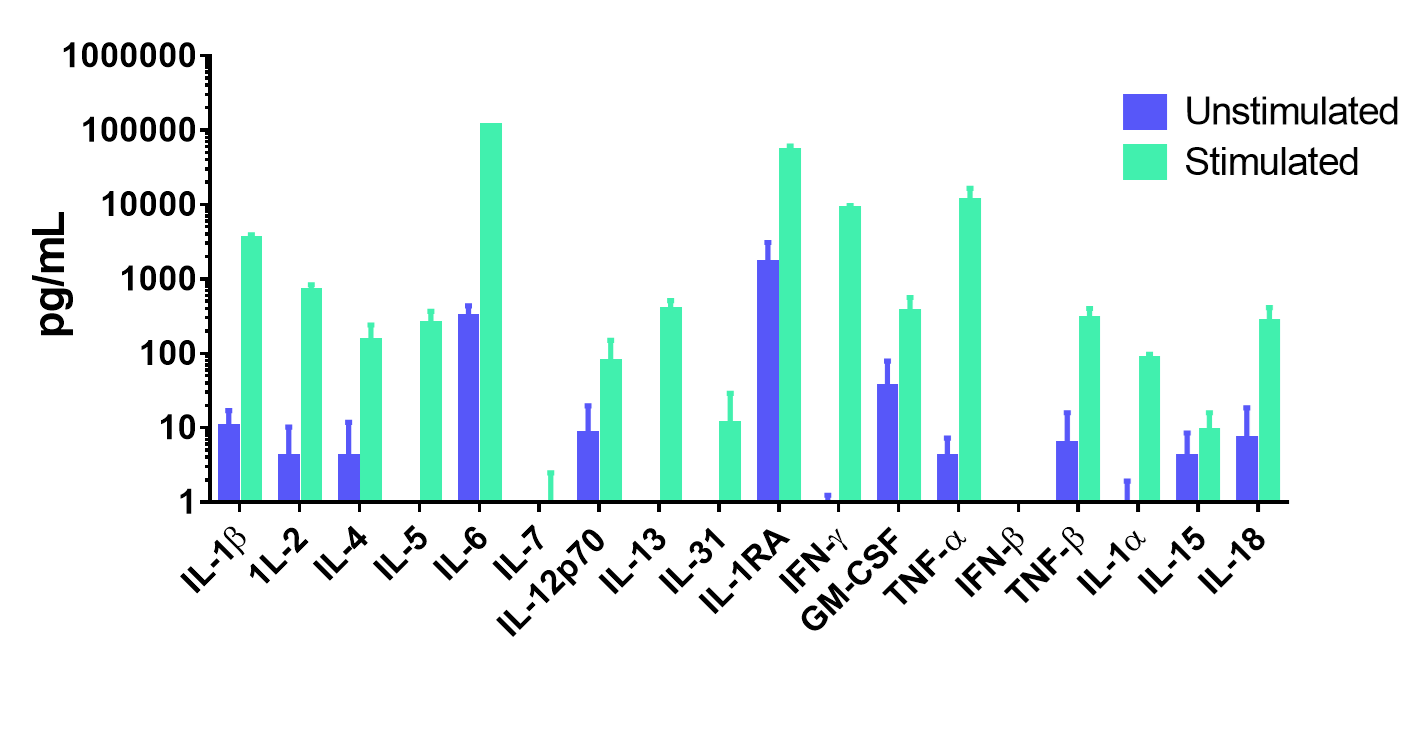 GCLP-Compliant Luminex results were collected from Human PBMCs and stimulated with αCD3/αCD28 after 24hrs in triplicate.