Champions Oncology's ex vivo 3D co-culture platform for Immuno-Oncology therapeutic testing
Champions Oncology has launched an innovative new platform enabling Immuno-Oncology researchers the ability to test their therapeutics in a 3D organoid assay that can mimic mechanism of action. The Autologous TIL platform is an ex vivo 3D co-culture platform developed and optimized to interrogate the responses of your Immuno-Oncology drugs with a tumor-specific microenvironment in only 4 days using PDX-O (patient-derived xenograft organoids) collected with matched, autologous TIL samples.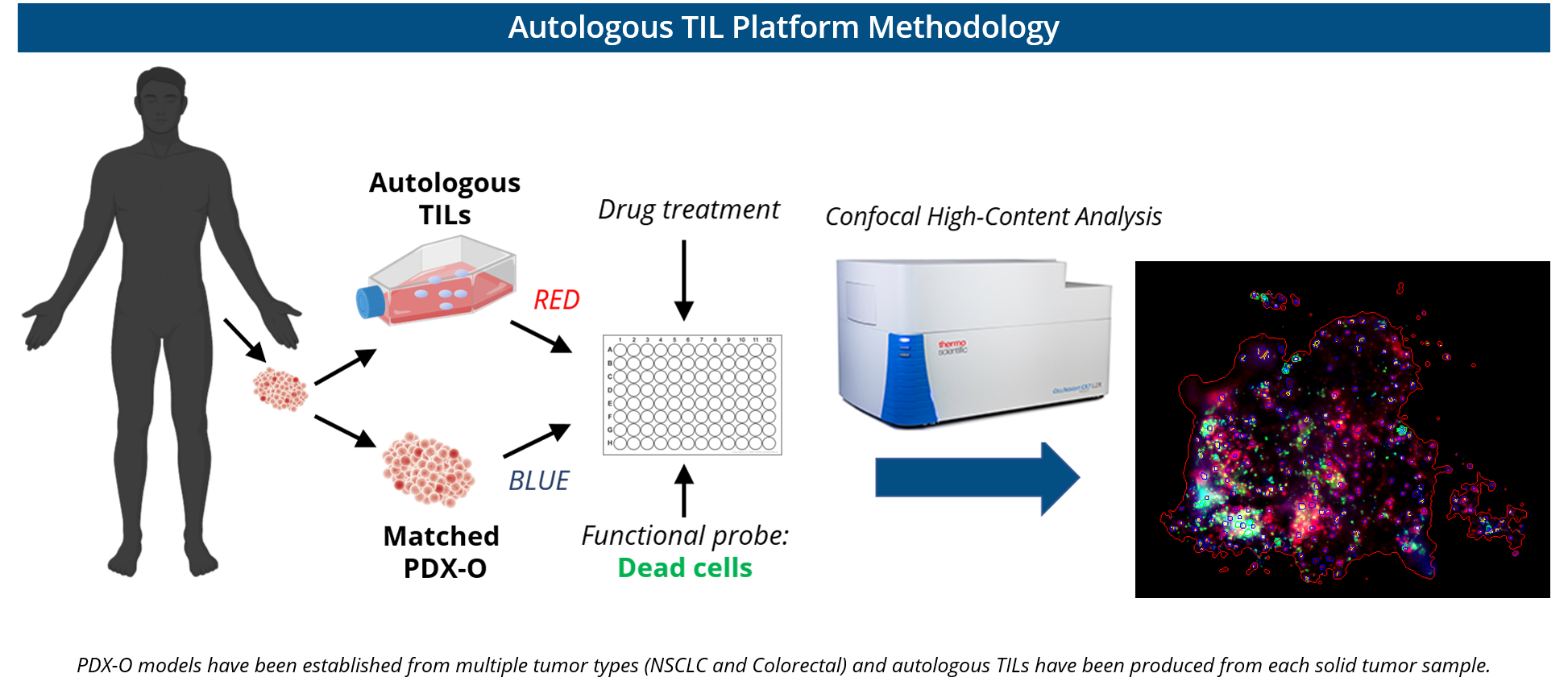 The scientific endpoints of this platform are: imaging using confocal microscopy, HCA assay with tumor cytotoxicity and TIL infiltration readouts, flow cytometry assessment of TIL cellular constituents and supernant cytokine assessment by Luminex.